And some random pictures – but this is a town with lots, and lots and lots of medieval houses … great atmosphere.
And a fine cathedral, with lots of carvings a little battered around, but still in pretty good condition….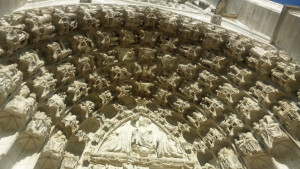 Including a nice ark …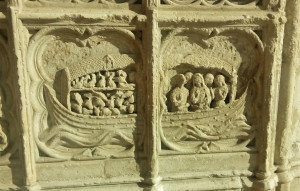 And it lays claim to the fact that Joan of Arc passed through …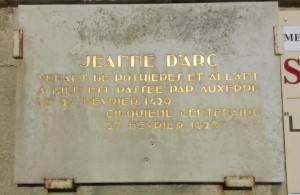 It's a town that likes to commemorate its famous characters, among whom perhaps the most sympathetic is Marie Noel.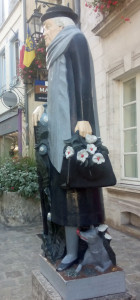 Similarly commemorated is Cadet Rousselle, a rather less sympathetic figure.
And it has a clocktower in the middle of town, as most cities and towns in this region seem to …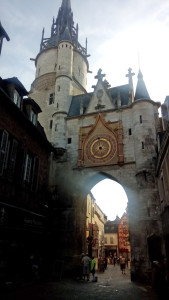 There's also an excellent independent bookstore just down from the cathedral.