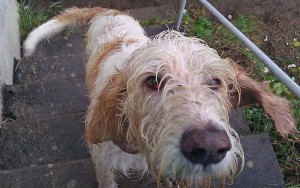 He was, I think lost, almost certainly a hunting dog, and very keen on chorizo. And not very well socialised to the idea of relating to humans or to the idea that barging into the house mightn't be appropriate. He was also very, very wet.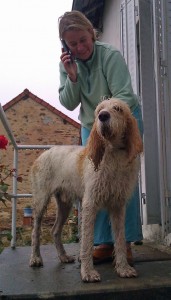 I was struggling to read the (roughly hand-written) telephone number on his collar to call his owner (and yes the French comms would have been a challenge) when a local stopped and offered to help. Said dog last seen disappearing in the rear of his car, shaking himself dry vigorously…
Then there was what I'm going to call a banded grasshopper, to coin a name, with a smaller friend in the background…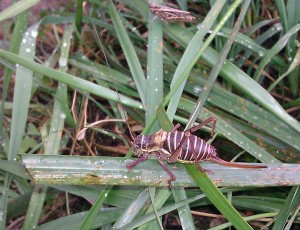 And an insect I'm struggling to categorise – maybe a dragonfly relative?